Feel at Ease with Best Home Surveillance in Lagos Nigeria.
The Experts offer variety of affordable, easily-managed digital video surveillance options to keep your business, home, office, factories and your employees safe.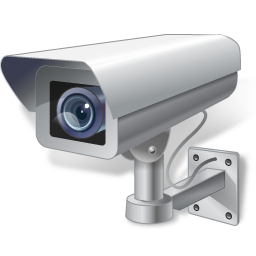 We offers the widest range of Cameras (Network Cameras, HD cameras & Analog Cameras), Recorders (DVRs & NVRs) in its surveillance portfolio.
Home is where the heart is. And your heart is precious. Wilisef Data Technologies will help you monitor your living premises and keep an eye on your loved ones or possessions, from anywhere in the world on any device, using the latest technology in Wi-Fi IP cameras. By providing you best home surveillance in Nigeria. If you ask us about our home intercom and access control products too to keep your perimeter safe and enable easy communication with visitors to your property. With a combination of the correct type of cameras, storage solutions and intercom systems in your Nigeria home, you can monitor things from any location via your smartphone. Be alerted when movement is detected or store whole swathes of security footage to be reviewed when you want. Peace of mind with 24-hour security is just a call away!
Nanny Cams & Intercom System in Nigeria.
In addition to getting a professional nanny, childminder or babysitter, installing a nanny cam & intercom system in Nigeria will give the opportunity to check in on your little ones as often as you like and know when they get home from school. These CCTV security cameras are also helpful if you want to keep an eye on pets and other domestic helpers. While the hope for every parent is always that nothing will go wrong, the video archive allows you to review past footage should the need arise.
General Home Security System in Nigeria
With our CCTV security systems, you will be safe in the knowledge that your Nigeria home benefits from the tools to deter vandalism and theft, while also giving control. Secure your perimeter, install a home intercom system and consider access control solutions, so you know who is entering and leaving your home. Our home security systems in Nigeria service will help you to get updated real-time. from you home and business.
Cameras are just one small part of your home's surveillance system. In conjunction with other systems, you can arrange to be notified when the temperature is too hot in the house, when movement is detected or changes in light occur. You can replace your traditional door locks with access control systems that enable electronic entry and tagging of who goes in or out of your home and at what time. We can install fully integrated intercom systems to allow your doors' entry system to communicate with any phone you wish, in or out of the home.
Bottom of Form
Top of Form
Bottom of Form
Relaxing Holidays, courtesy of CCTV
We all look forward to a wonderful, relaxing holiday from time to time – without the need to worry about what might be happening back home. The CCTV security systems we install give you the opportunity to watch a video feed online from anywhere on the planet where you are also able to access the Internet. In addition to being alerted when movement occurs, you could request to be notified if the temperature is too hot. Many emergency maintenance issues can be dealt with straight away if you know something is wrong. Nobody wants to find an unwelcome surprise after getting home from holiday.
Getting CCTV for your home is easy and simple
A basic CCTV security system setup of 4 cameras with a recorder and software, can be installed in only 2 days. We will show you how to access the feed. CCTV systems can communicate with your preferred smart device enabling you to watch the video feed online, as well as activating or deactivating alerts.
Things to consider for my home's CCTV
Our free consultation will review all the necessary points below, which include:
Indoor and/or outdoor spaces
Size of the areas to be observed
Number of access points
Length of boundary walls
Preference for a WiFi or wired CCTV system
If you're renting, you may need your landlord's permission to install CCTV, but the system can be transferred and reinstalled at another location should you move (subject to reinstallation fee).
Benefits of getting CCTV through Wilisef Data Technologies
Our professional CCTV installations in Nigeria are complemented with helpful support and after-service care. We will show you exactly how to access the feeds when you want to and will keep track of your product guarantees (usually valid for one year). Additionally, our own installation guarantee of one year gives you access to free call assistance. For the first month after installation completion, you'll also get free physical call-outs.
Types of CCTV cameras and brands
We work with a wide range of brands that offer professional CCTV products for homes in Nigeria. We will discuss recommendations, options and prices for your CCTV camera installation when we visit you as part of our free consultation for home surveillance. Contact us to schedule an assessment for your home.